Sypher Professional Services is a firm of Chartered Accountants and Management Consultant, which provides Auditing, Taxation, Accountancy, Financial & Management Consultancy, Business Valuation, Reporting Accountant Services, Corporate and Secretarial Services, Outsourcing Services to Individuals, Corporate bodies, Governmental and Non-Governmental Organisations.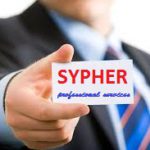 The firm consists of well experienced professionals with a wide range of discipline, which enables us to offer independent, impartial and comprehensive management support, audit and investigation, taxation and advisory services based on a high level of professional competence.
Our Professionals have various experiences in Professional Practice, Public Sector, Industry, Banks & Financial Institutions… PROFESSIONAL SERVICES OF THE HIGHEST QUALITY IS OUR FIRM'S STANDARD OF VALUE!